static and motion graphics for coachella - Edward Sharpe
Created static graphics and ambient motion graphics for Edward Sharpe and the Magnetic Zero performance at Coachella. The images and videos were spread across multiple screens. Production Design by Stageworks and concert photos by Kevin Mazur.
Large scale projections for cowboy junkies and dave matthews
Generated static graphics which were projected onto the sides of buildings. The desired effect was for the concert goers to feel like they were small curiosities in the presence of majestic creatures. Photos by Simon Clark of Maverick Strike.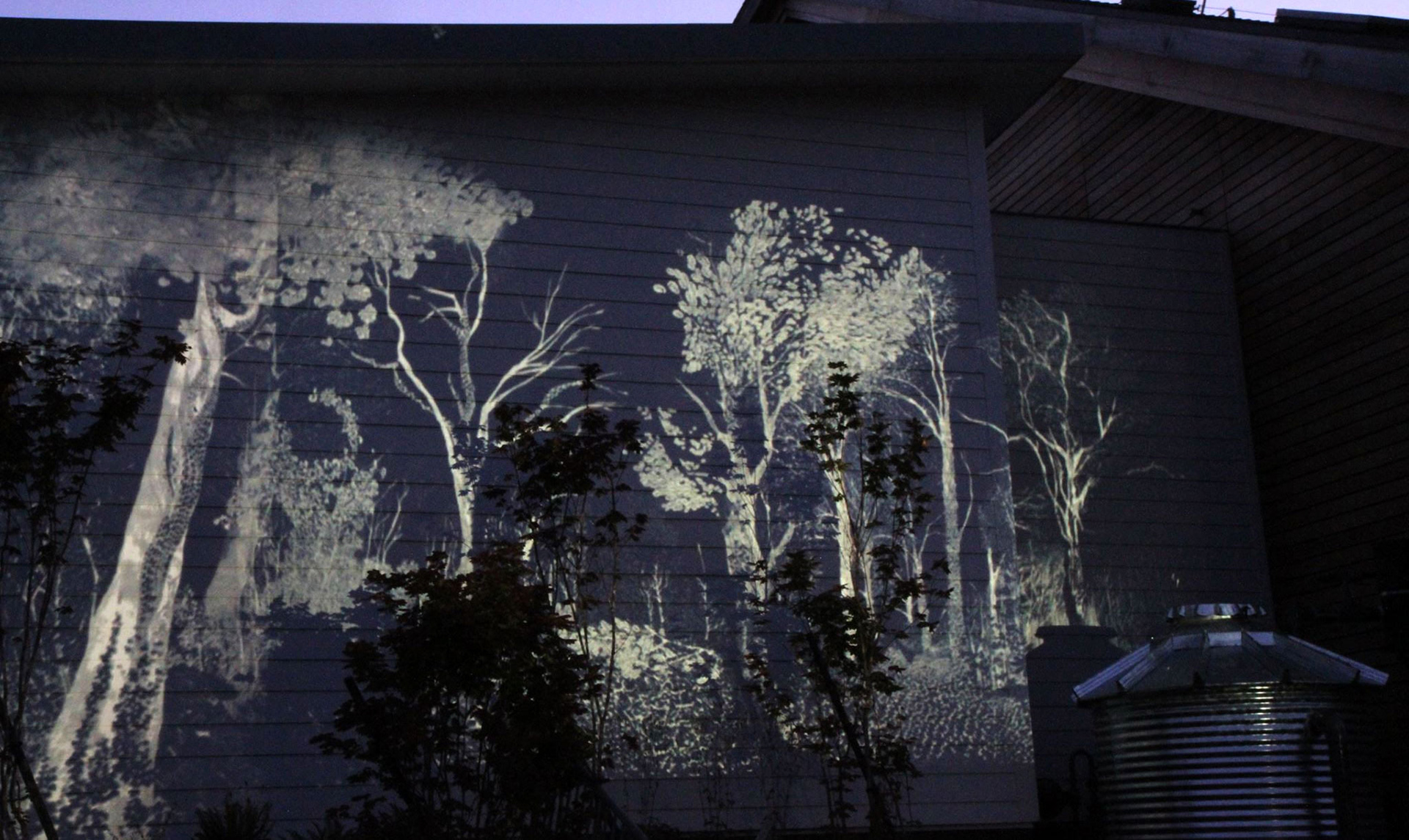 Projections and print for the "no pebble mine" campaign
Generated projections as well as print material for Tom Douglas' campaign to stop pebble mining in Bristol Bay.  Photos by Simon Clark of Maverick Strike.